This is a fictional version of a person being portrayed by a real life person.
Bradley was born in London, England to Jamaican parents.
Bradley McIntosh

Bradley (left) with Hannah (center) and Jon (right) in Boyfriends & Birthdays'

Name:

Bradley John McIntosh

Date of Birth and Place:

8 August, 1981; London, England

Known Families:

Loraine (biological mother)
Steve (father)
Anne Marie (step-mother)
Natasha & Jasmine (Sisters)

Species:

Human

Ethnicity:

Jamaican

Job:

Performer

Goal:

Fame, looking for a wife of his own

Age of Heroism:

18 (Miami 7)

Portrayed by

Hobbies:

Boxing; Video Gaming
Real-Word Articles
Role in TV and Film
Known Allies
Dean (Hollywood)
Maria (Viva series)
Known Enemies
The Sherriff (Back to the 50s)
Rockets (Back to the 50s)
What makes Bradley Heroic
Despite his clumsy ways that is seen on occasion, McIntosh does show his heroic nature with his comic ways, yet he's often serious at times.
Actions
Despite mainly humorous tactics, he does take life-threatening matters seriously.

This was seen in Viva episode; let's get out of here, when he learned that Tina was given the death penalty by the Spanish Mafia, he dismay how the punishment simply isn't unfair and cruel. He even tells Rachel what happened knowing the Spanish Government is helpless.

There are cases where he finds himself in situations that because out of his league.

Wrongfully jailed (one by the nasty disrespectful sheiff in Back to the 50s and by mistake in Seeing Double) twice, having a fan allow him, being addicted to a video game

For the most part, being a comic relief is Bradley's main trait. During scenes with the tension is known, Bradley often was break the tension with a random wisecracking comment. This reminds people around him not to give up on a tough situation, even if it does get him in trouble.

Despite this, there are cases where his sense of humor gets him out of a jam.
Galley
Video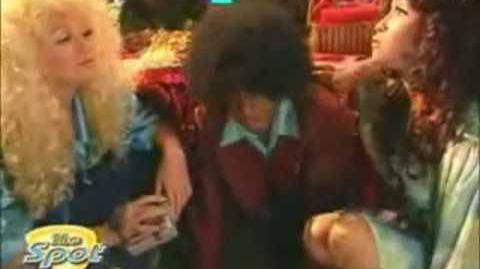 See Also